Surabaya Zoo (KBS)
2017-03-07 01:25:57 UTC
Okay, who doesn't know KBS?
Just ask all Surabaya's people about this place, and they will point to this historical place.
Surabaya's zoo, or commonly known as Kebun Binatang Surabaya (KBS) or simply called as 'Bonbin', was the largest zoo in Southeast Asia back in the day. Its original name was "Soerabaiasche Planten-en Dierentuin" (The Botanical and Animal Park of Surabaya). It was built on 31 August 1916 because of the unique yet useful hobby of a journalist named H.F.K. Kommer who liked to collect animals from many species. In its early years, this zoo was the pride for Queen Wilhelmina and became the Surabaya's landmark ever since.
Located in the nothern side of Joyoboyo bus station, this legendary zoo has more than 300 species and consist of 4,000 animals, including endangered ones from Indonesia and the world, from mammals, aves, reptiles, and pisces. Also, there are aquarium, taxidermi room, and nocturnal room. Surabaya Zoo is not only a place to spend time with families and friends, but also a conservation place for animals.
People who come here also can take their pictures in front of the legendary statue of Suro and Boyo, which became the landmark of Surabaya since the 90s. This statue is located in front of the gate of Surabaya Zoo, right beside the Diponegoro Street. Rumor has it that you are not officially come to Surabaya if you haven't take your pictures in front of this statue.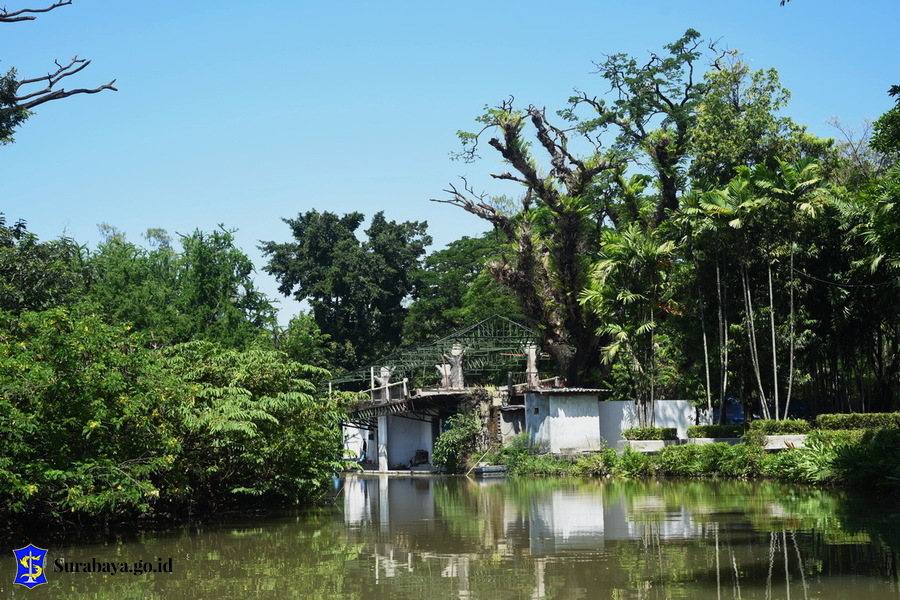 Location:
Jalan Setail, Wonokromo District
Find it here (via Google Maps)