Broadband Learning Center (BLC)
2016-09-27 09:10:06 UTC
We are now entering digital era. Almost every aspect in our life is digitalized and the vast development of technology is inevitable. Therefore, we need to have a good understanding and knowledge about technology. We need to be technology-savy so that we can keep up with the change of this so-called modern time.
Surabaya has already declared itself as a Smart City, which means everything applied in this city is technology-related. The Mayor of Surabaya, Tri RIsmaharini, does not want her people left behind. They have to able to use technology, she said. Therefore, under the management of the Department of Communication and Informatics, Surabaya City Government provides free learning center for technology for all people in Surabaya, named Broadband Learning Center, or commonly abbreviated as BLC.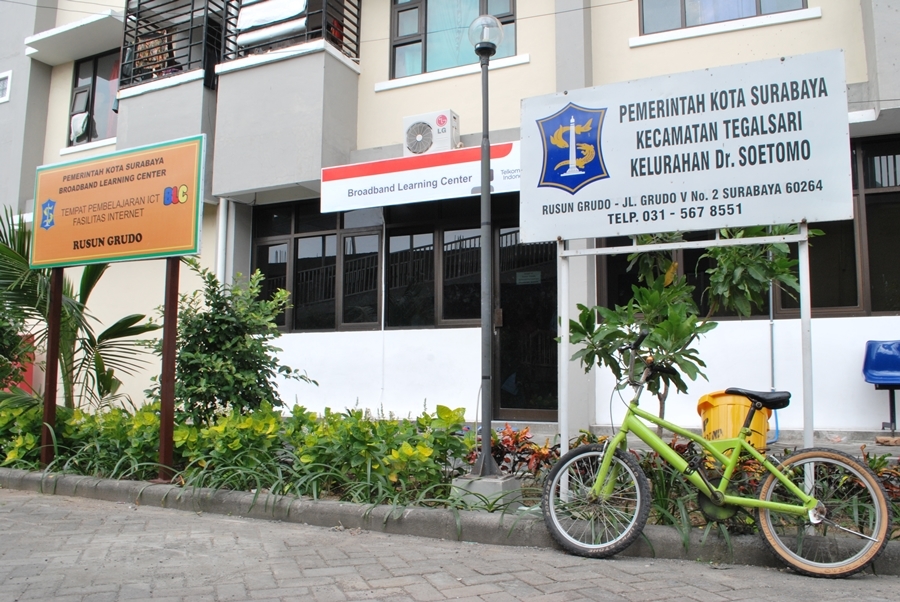 BLC was first innitiated in 2012, in cooperation with PT Telkom Indonesia (Indonesia Telecommunication Company), and there is new location each year. There have been 30 BLCs built and placed across Surabaya since 2012 until 2016. BLC located in strategic areas like in parks, flats, administrative area offices, and sub distric offices. The City Government believes that with good human resource, our city will be able to face the modern era. and this Broadband Learning Center can make it possible. BLC has 3 course packages, which are office, graphic design, and internet. BLC also provides computer and free internet acess for the participants, and they will be taught by the profesional tutor. All of those facilities are free for citizen. they just need to register and follow the course based on the schedule that they chose, they also need to pass the post test in order to get certificate from government that they can use to apply for a job.
BLC is an effort to raise the living standard of all people in Surabaya, in order to make Surabaya becomes Smart City. Because being a technology-illiterate is not an option nowadays.