The 724th Anniversary of Surabaya: Celebration in May
2017-03-13 03:11:34 UTC
May is the special month for Surabaya, because Surabaya has its anniversary on May. This year, Surabaya will be on its 724th years, and to celebrate the anniversary, Surabaya City Government has already arranged special events just for you all.
The highly-anticipated events are the Cultural and Floral Parade and Festival of Rujak Uleg. These two events always draw big number of viewers, and you definitely cannot miss these two events!
But don't you worry, we have other events for you to visit. Here are the events on May!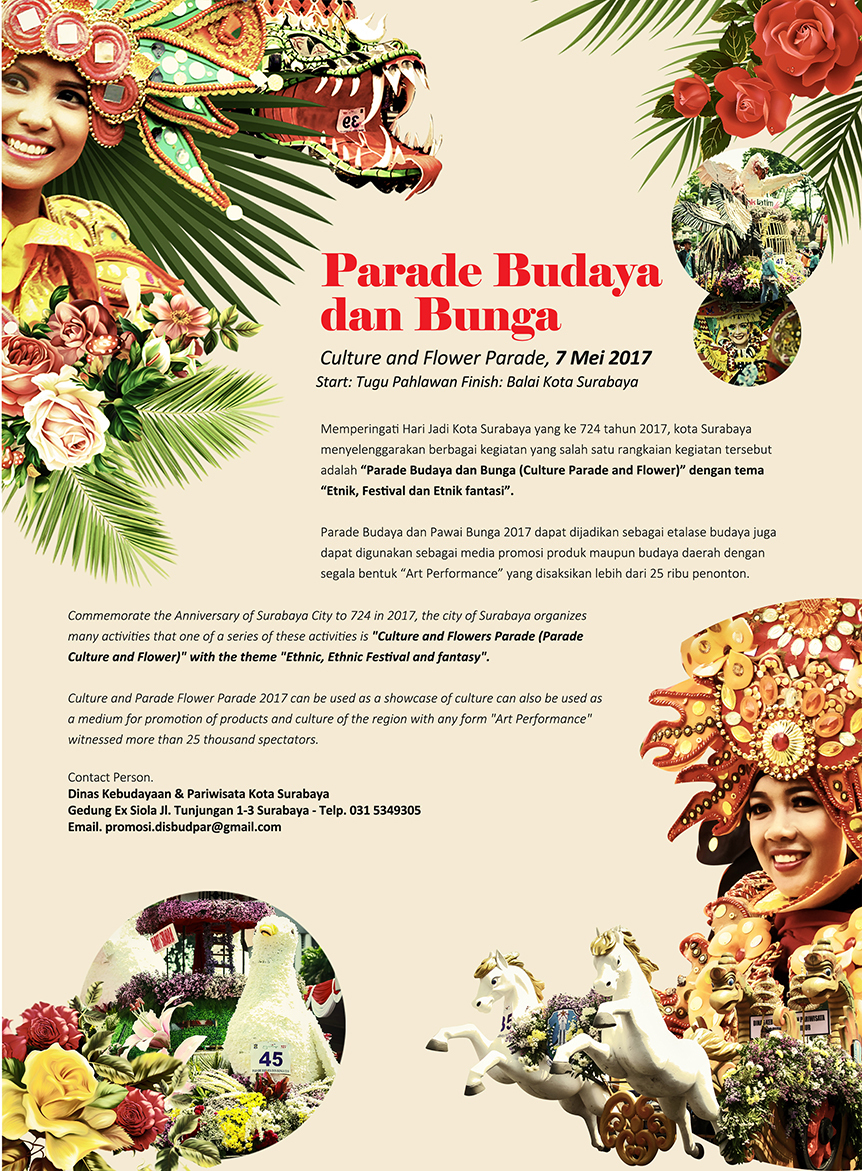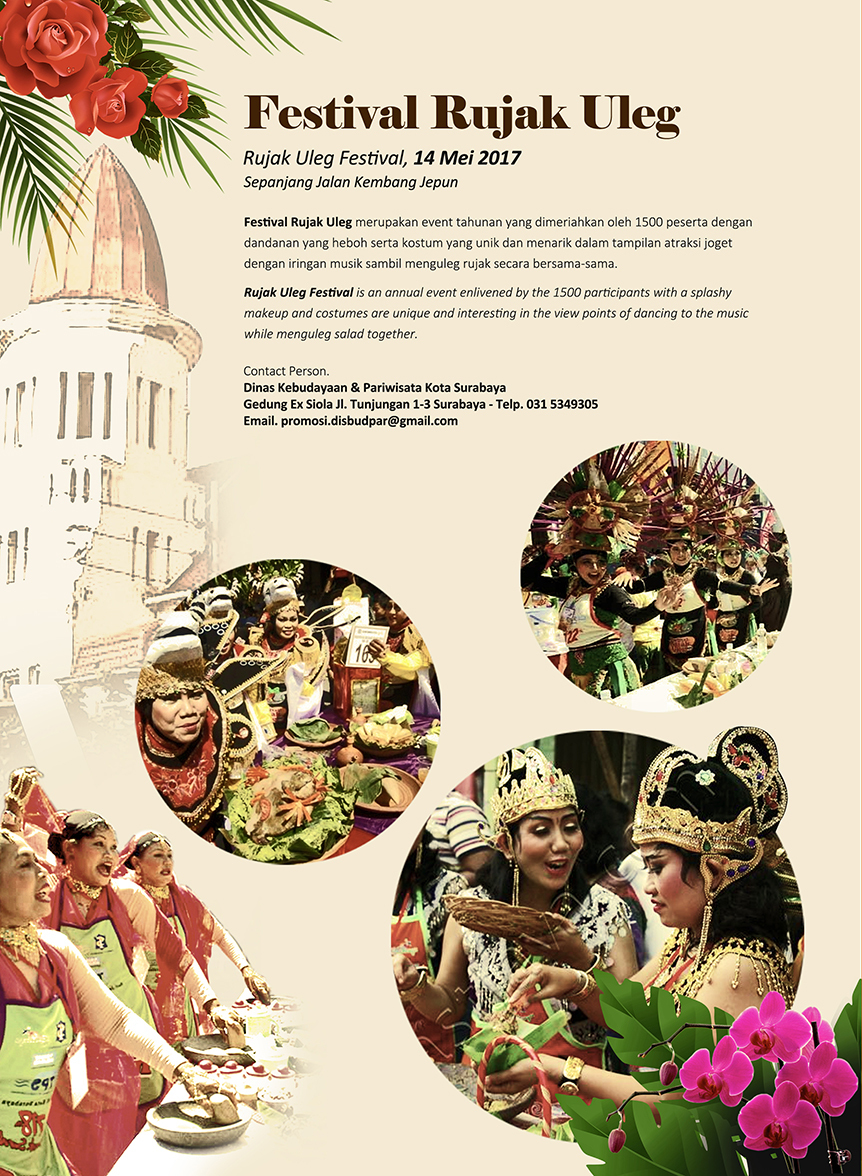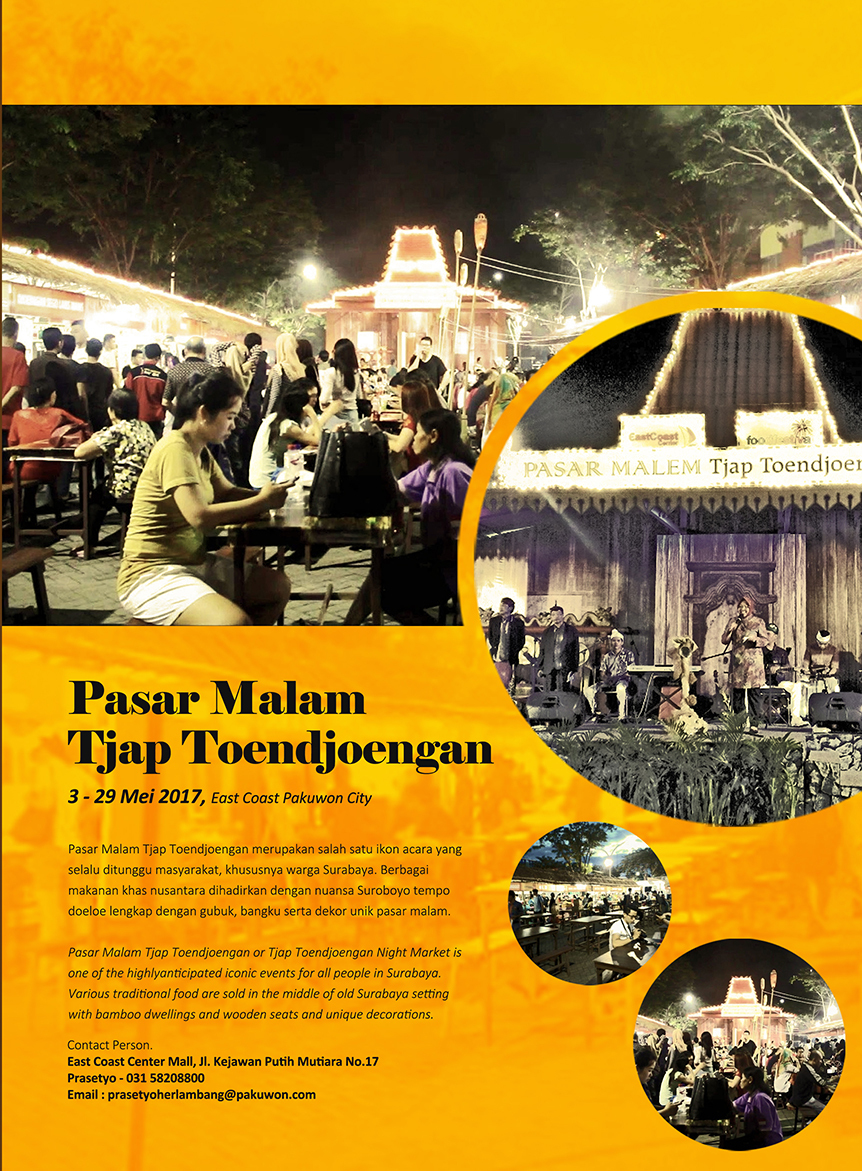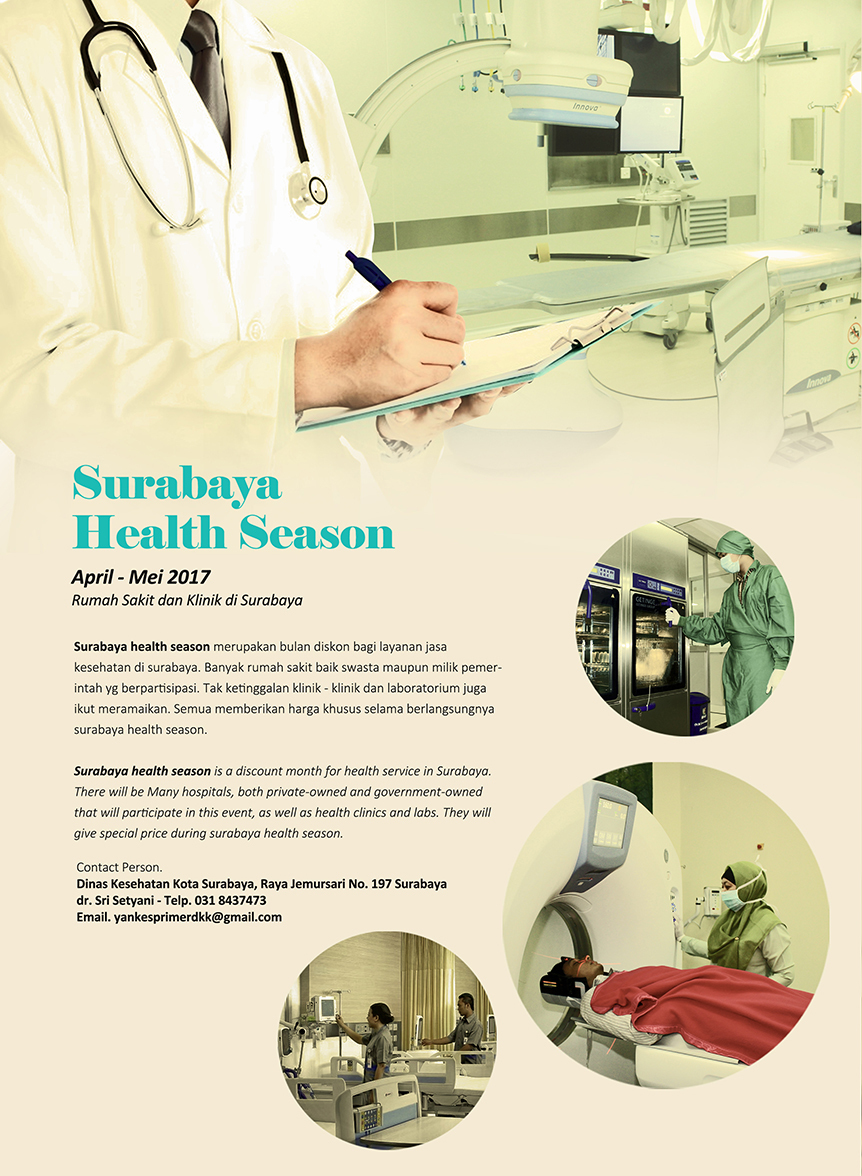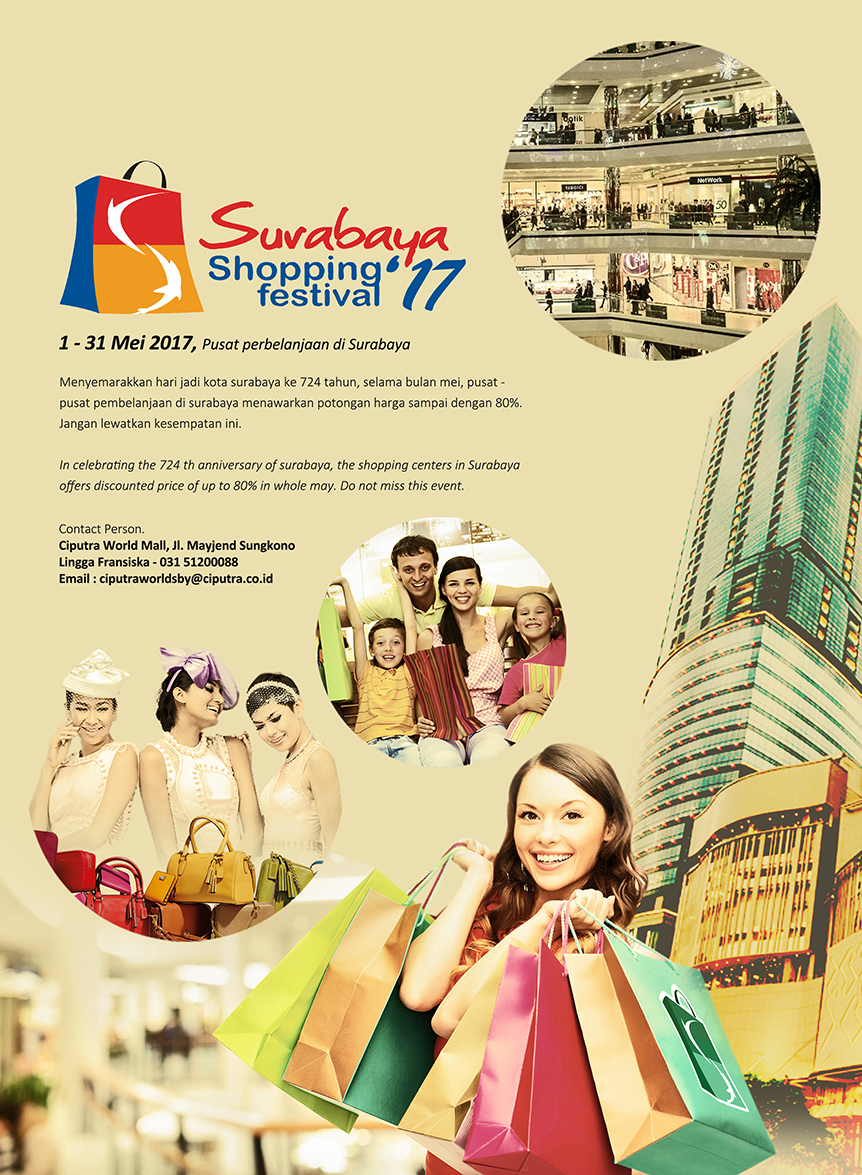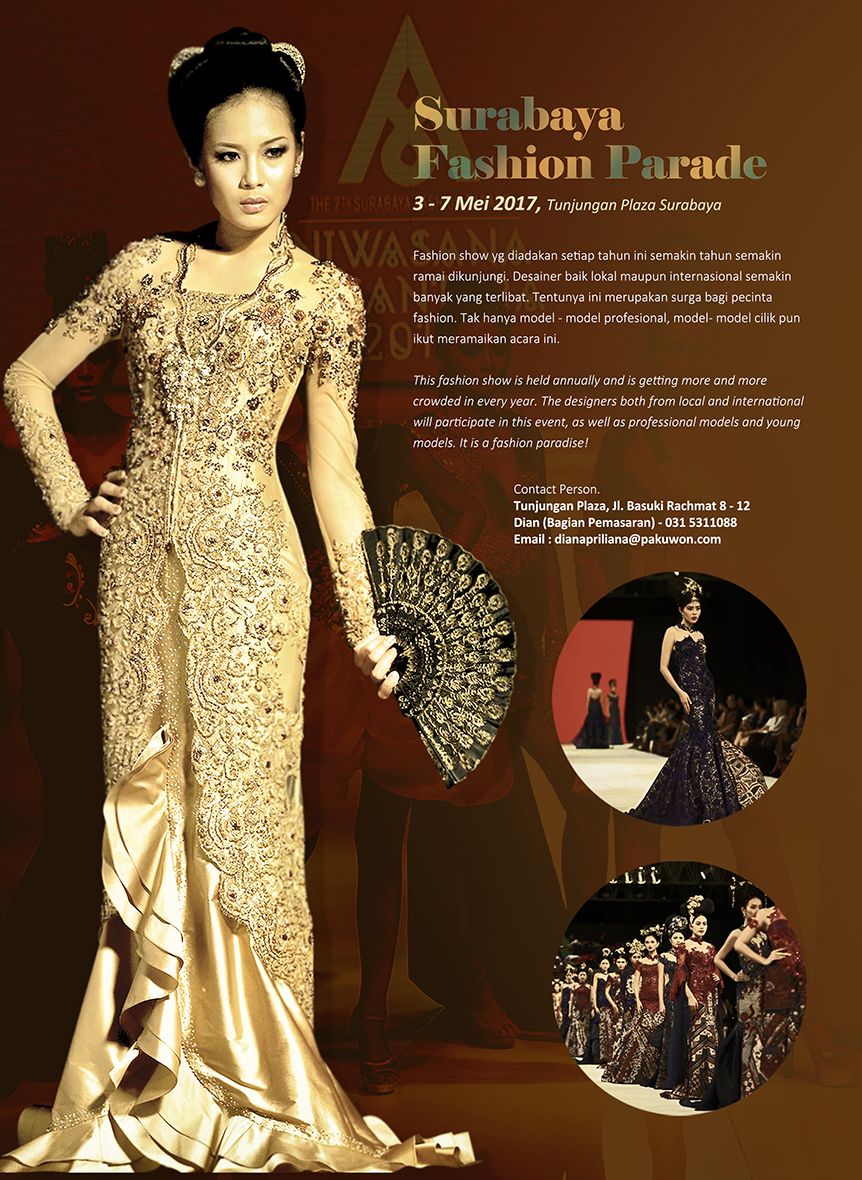 For further information/reservation:
Surabaya Tourism Information Center
Jalan Gubernur Suryo 15, Surabaya
Phone: (+62 31) 5340444
Or log on to sparkling.surabaya.go.id